Illustrations, Time Magazine
I got asked to help out with some illustrations for a feature in Time magazine about Minecraft, based on some previous work: (Minecraft posters).
Revamping some earlier work and crafting new ones in the likeness of elements from the hit-game Mineraft by  the Swedish company Mojang.
The finished stuff,
put together by Andreé Kahlmorgan at TIME Magazine: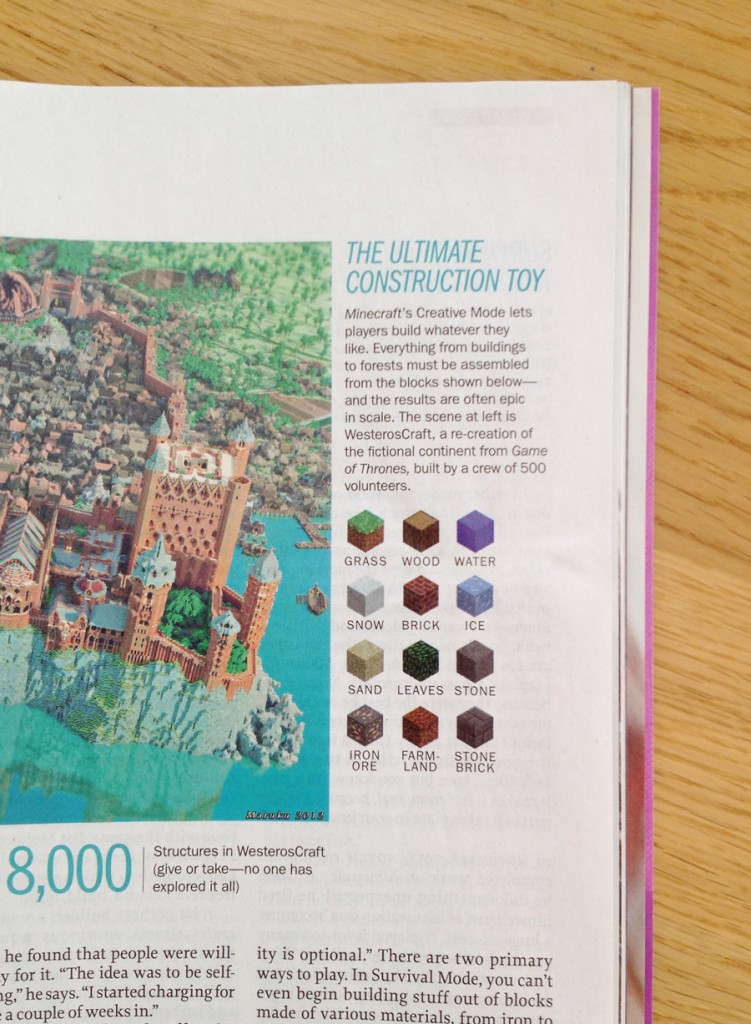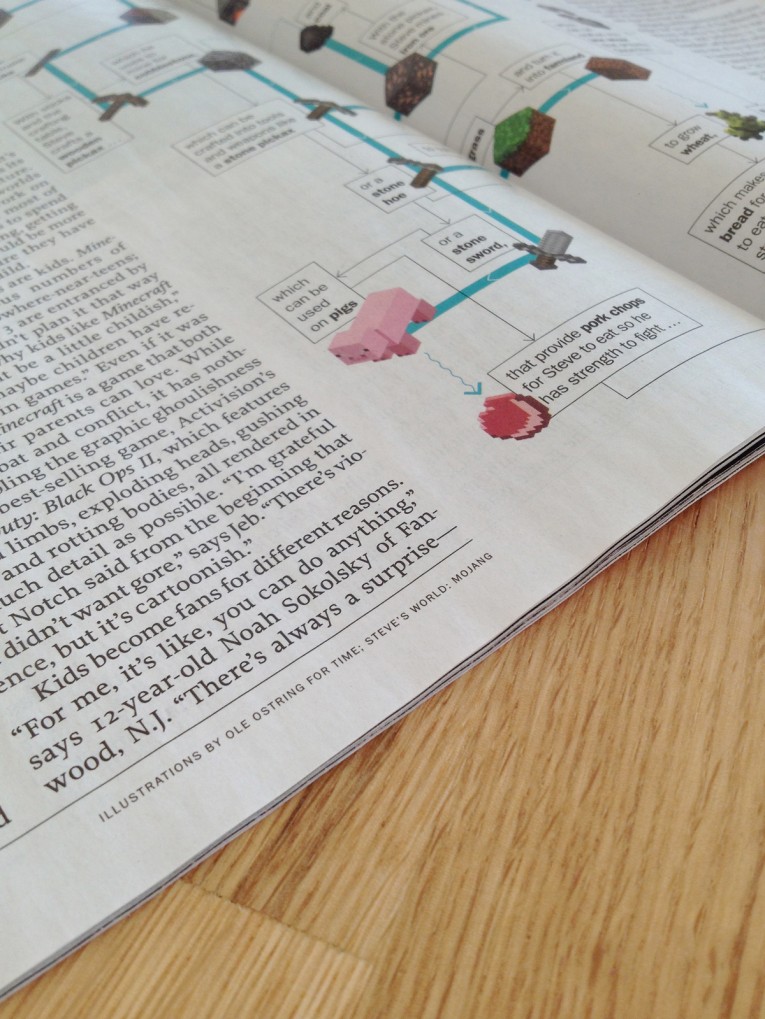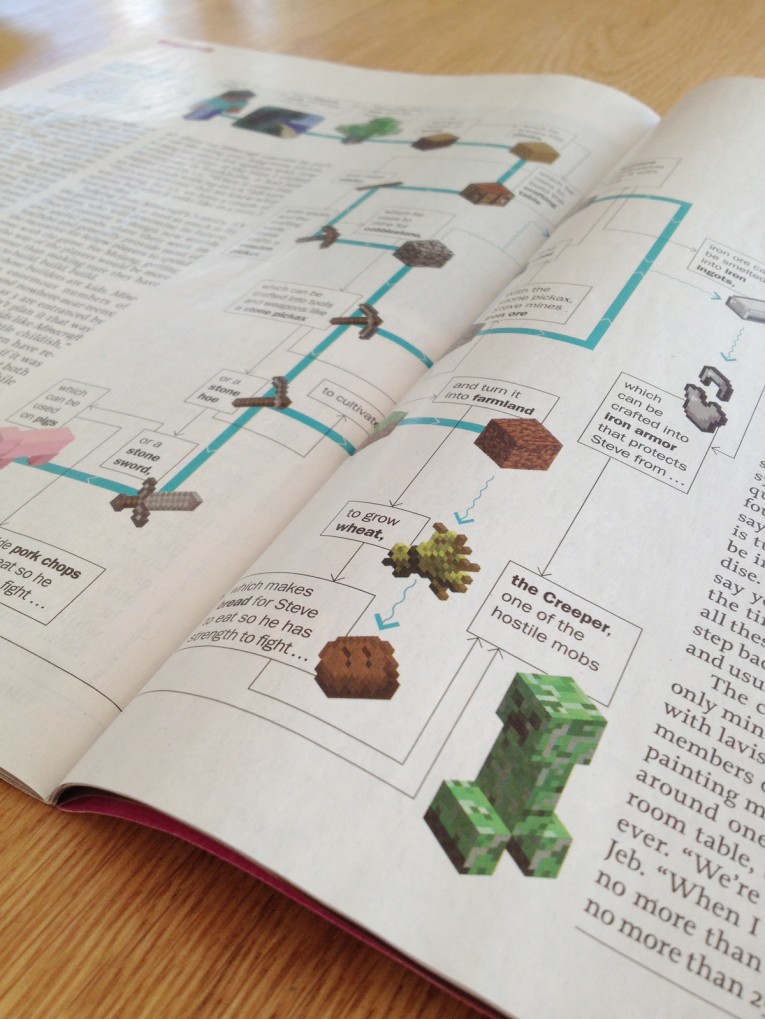 You can also find a complete flat view here: http://techland.time.com/2013/05/23/survival-of-the-blockiest/
Some process pics: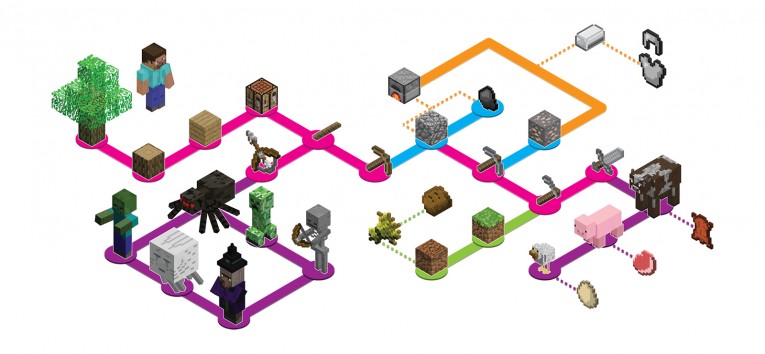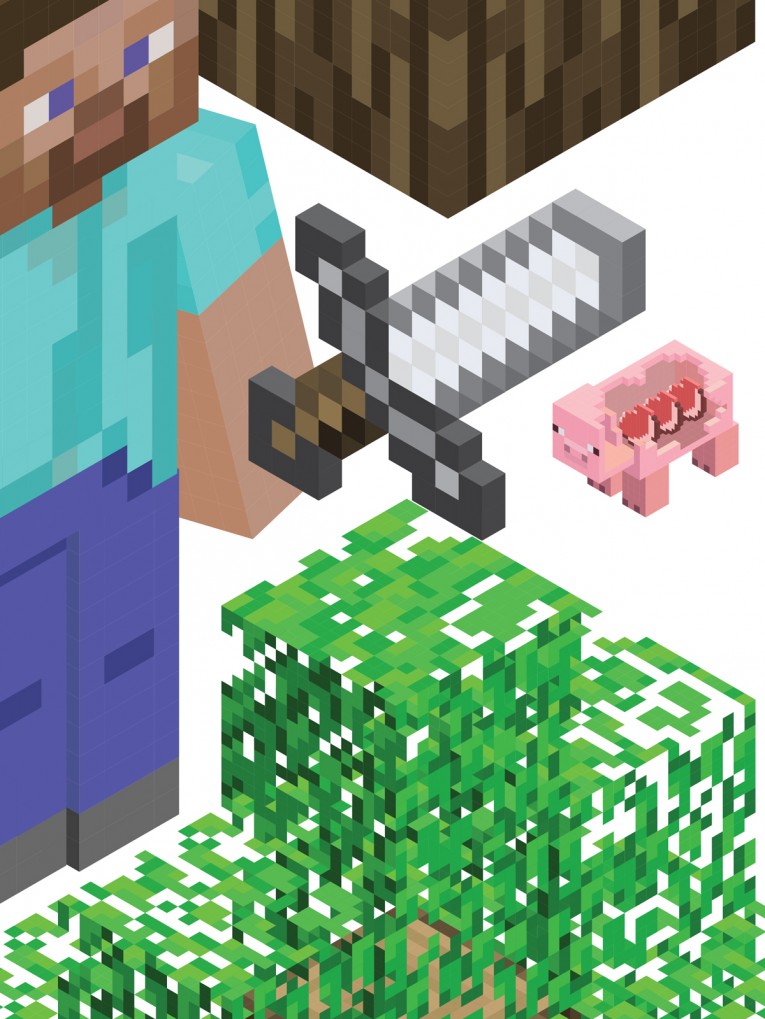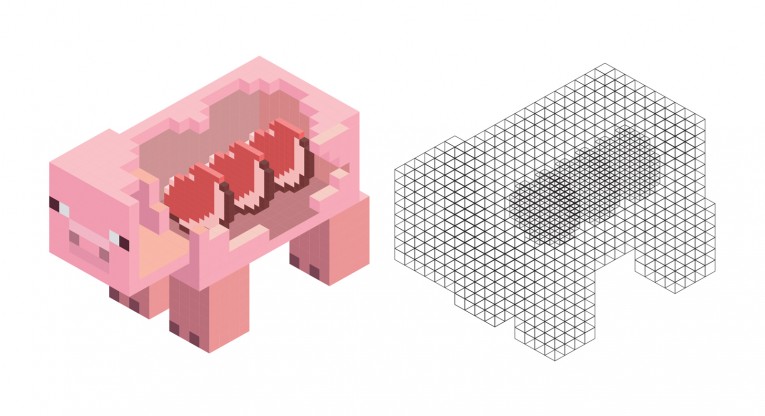 This is all isometric pixel-equivalent-craft, no cheating!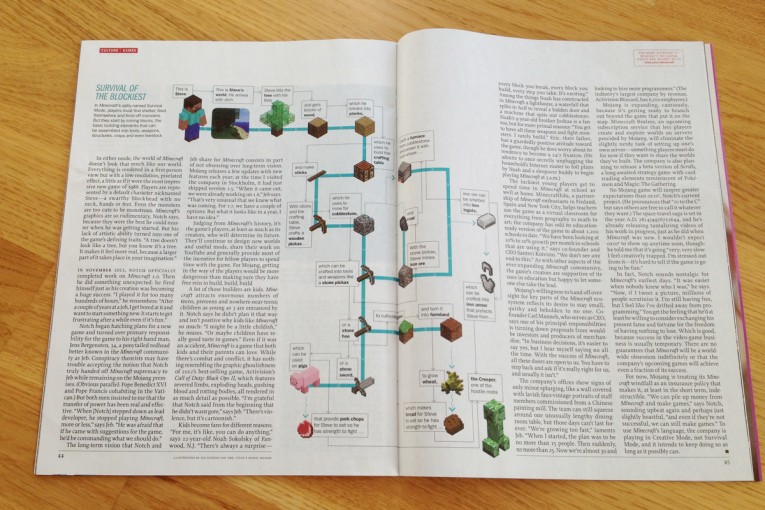 Copyrights: Mojang AB & Time magazine
See also; the original posters: