OpenData Competition, Mozilla Labs
My submission for the OpenData competition run by Mozilla Labs.
Since the project was rather rushed, it is a slightly odd size and a pick and mix of information. What I originally had wanted, was to take a look at who the test-users were, and how Firefox performed in their environment. There were grand plans of comparing memory usage and tabs, by operating-system, and so on.
This light-version was crammed into one space, where the story is told from left to right. Starting with a breakdown of the composition of the test-users, and ending with a quick look at how the different groups use tabs. I cannot claim that I have stumbled upon any grand discoveries, but it has at least given me a better understanding of the data I handled and proved that I am probably a bit extreme when it comes to tab-usage in firefox (compared to a sample of other users).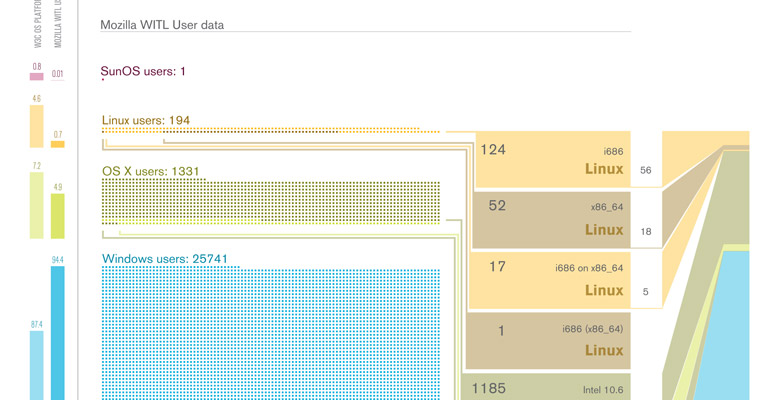 Detail: Composition of test-users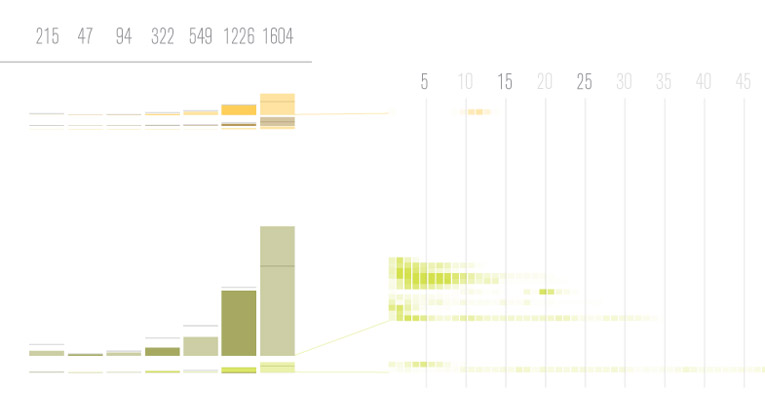 Detail: Survey and tabs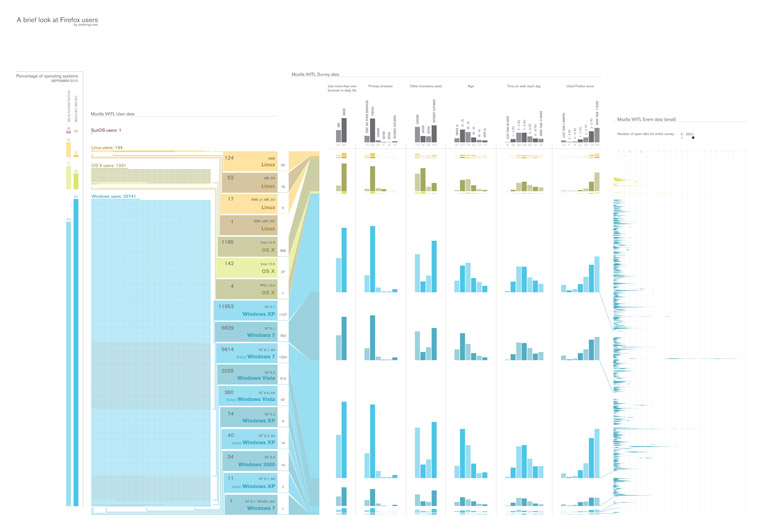 Zoomable image, right-click for controls
Available as pdf. (16mb)
TIFF. (2mb)
JPG (half-size, 72 dpi, 700KB)
This submission was contributed under the Creative Commons Attribution-ShareAlike 3.0 license.