Illustrating landscapes
A couple of illustrations, focusing mainly on the landscape and its use in historic scenarios. Examples of more and less polished finished products, for Sogndalstrand Media.
Drawn mainly in Photoshop with a Wacom board.
Reindeer hunt, 2500 years ago: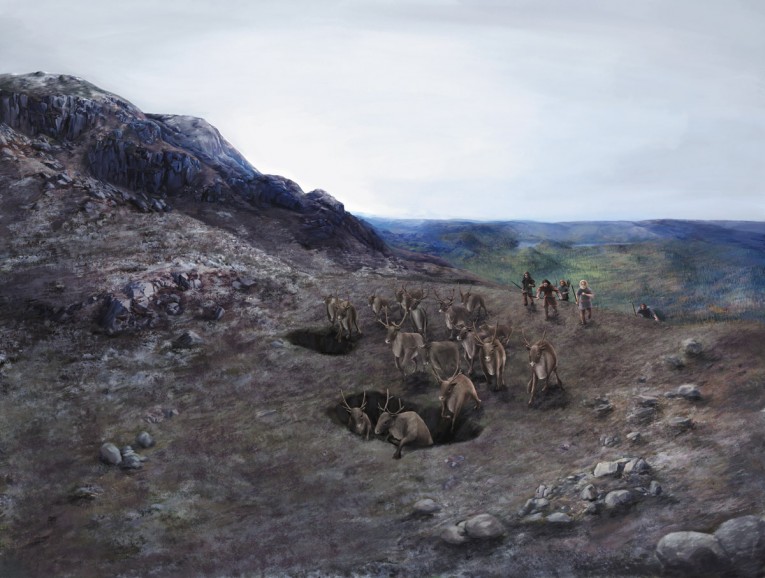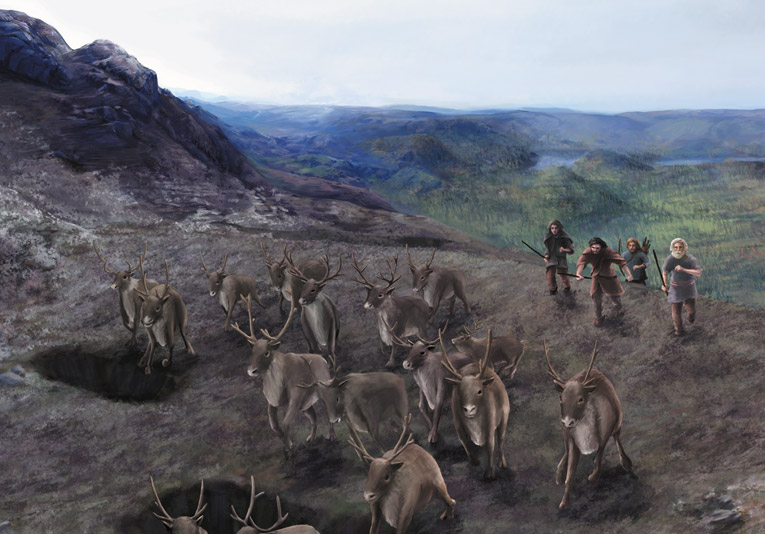 Funeral, 2500 years ago: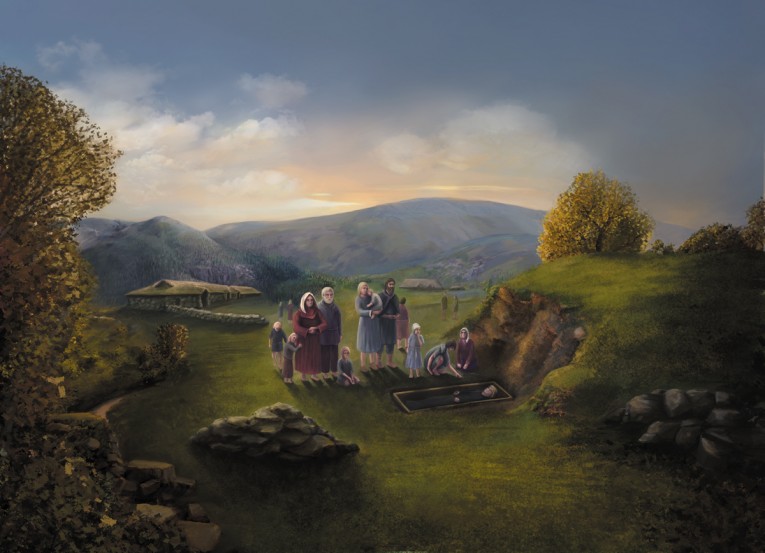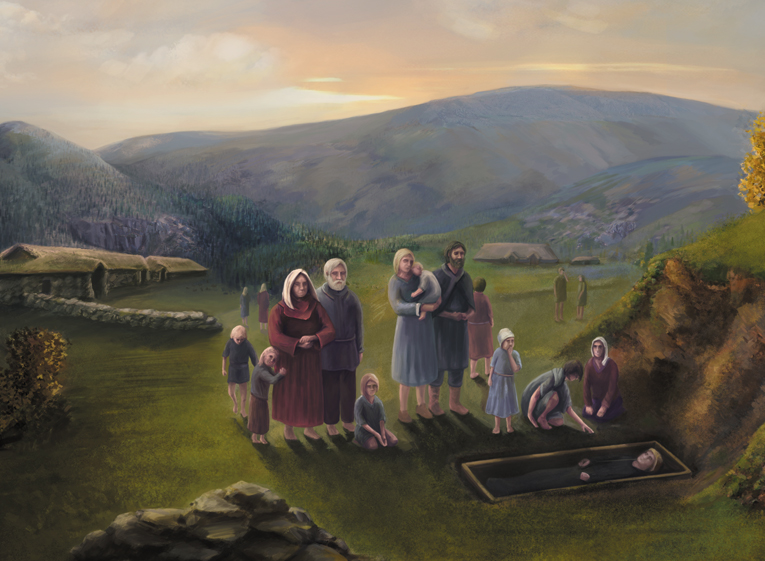 Careening of ships for repairs, 100 – 300 years ago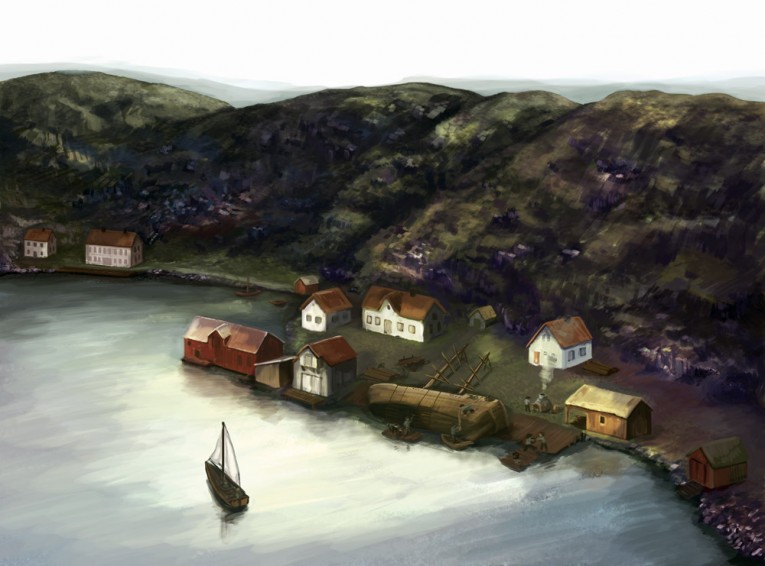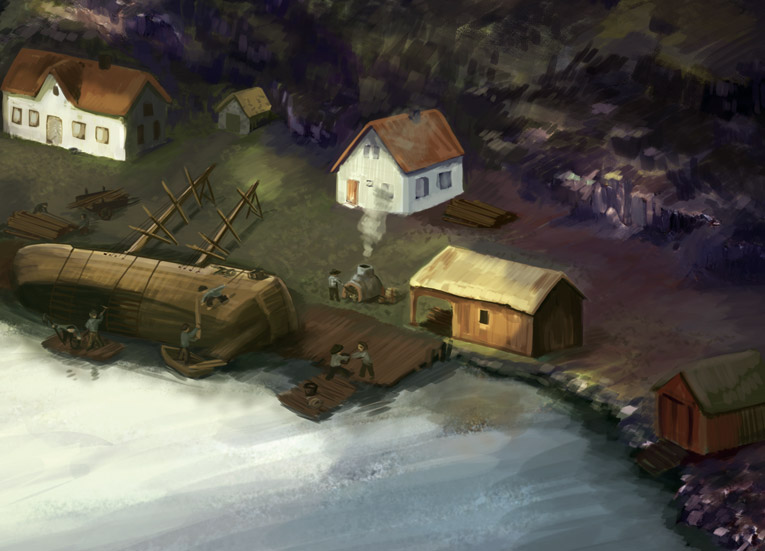 Animation of workflow,
8 hours total, with research and mocking up landscape from maps in Blender.