Website updated
After 9 months of having two separate sites, one portfolio site built in flash and one blog running on WordPress, I've finally gotten my act together and made a combined archive of work/ portfolio-site.
The OpenZoom-based website was an experiment and a learning project, but ultimately proved too heavy to update and fiddly to use. I'm still using OpenZoom for all my big-picture needs, but using it to display a whole website is a bit showing off and not particularly user friendly, even though I had made several nifty navigation gadgets, such as lasso-zoom and dropdown lists. Unfortunately, due to hosting-constraints, I don't have the option to keep hosting the live site, but below are some pleasantly re-sizable screenshots.
So I'm still using wordpress, though I have stripped much of the functionality out of this current theme. Trying to keep it simple and consistent as this is both a log of work and a portfoilo, using the bare minimum of navigation and long running lists.
The old OpenZoom website: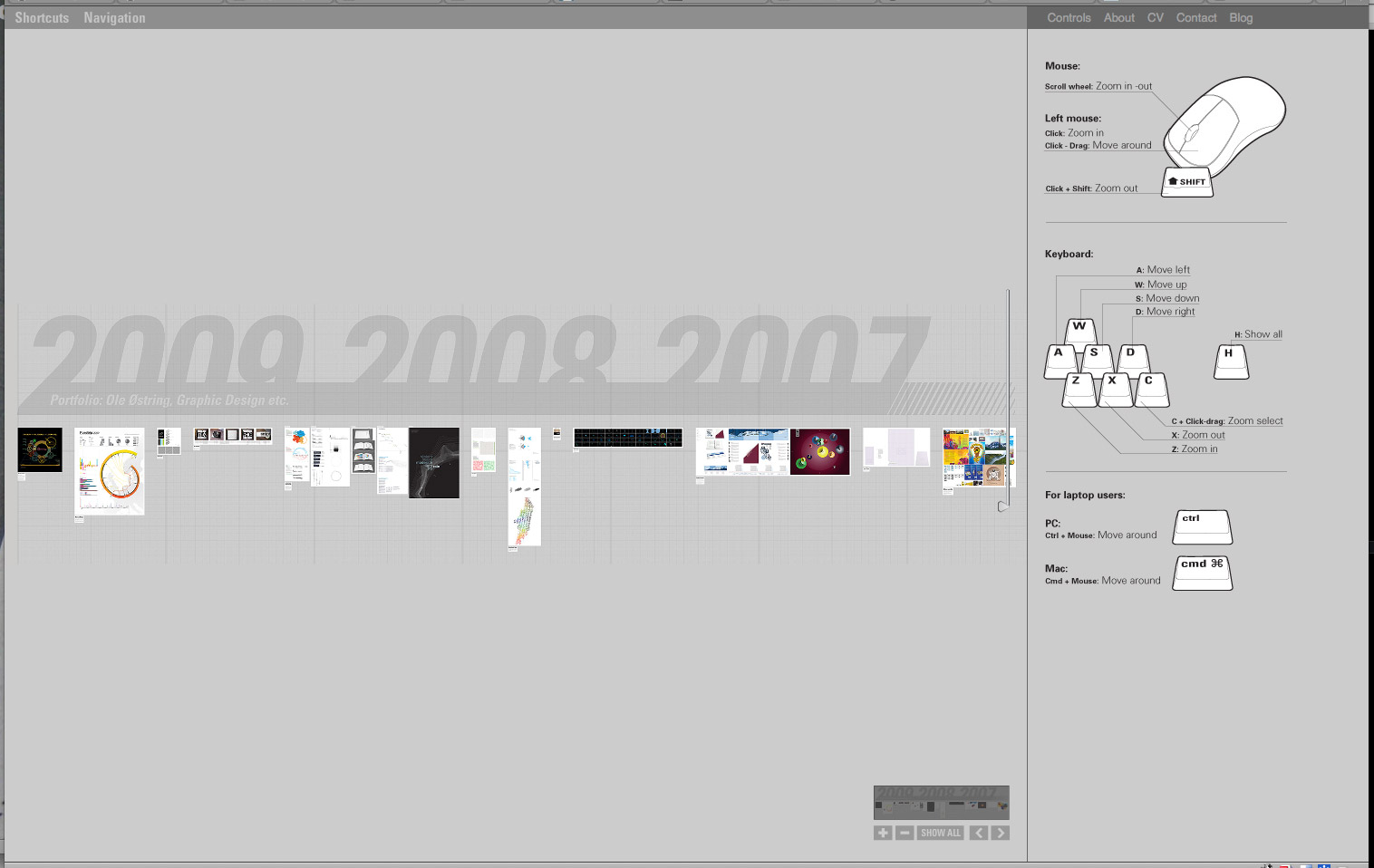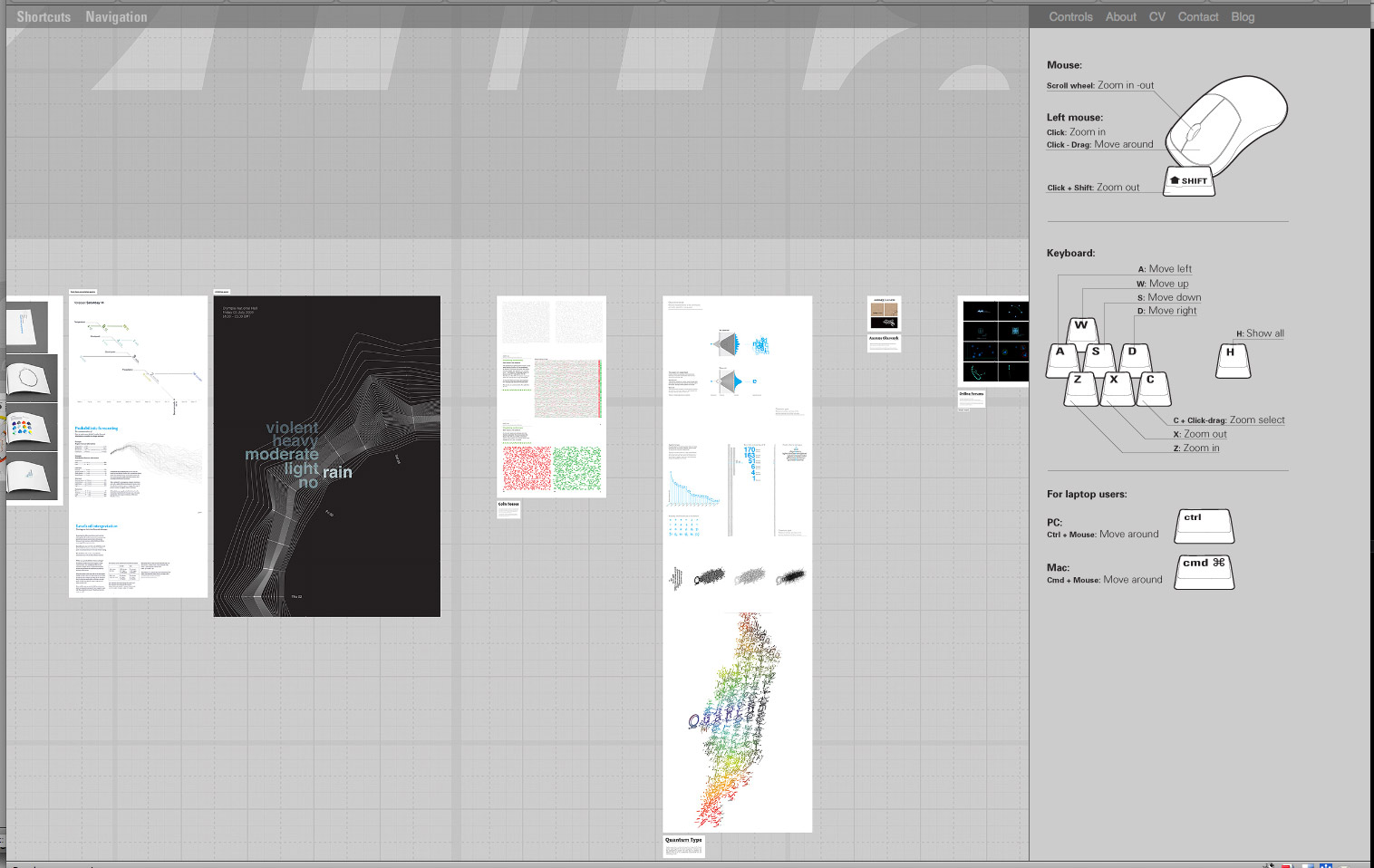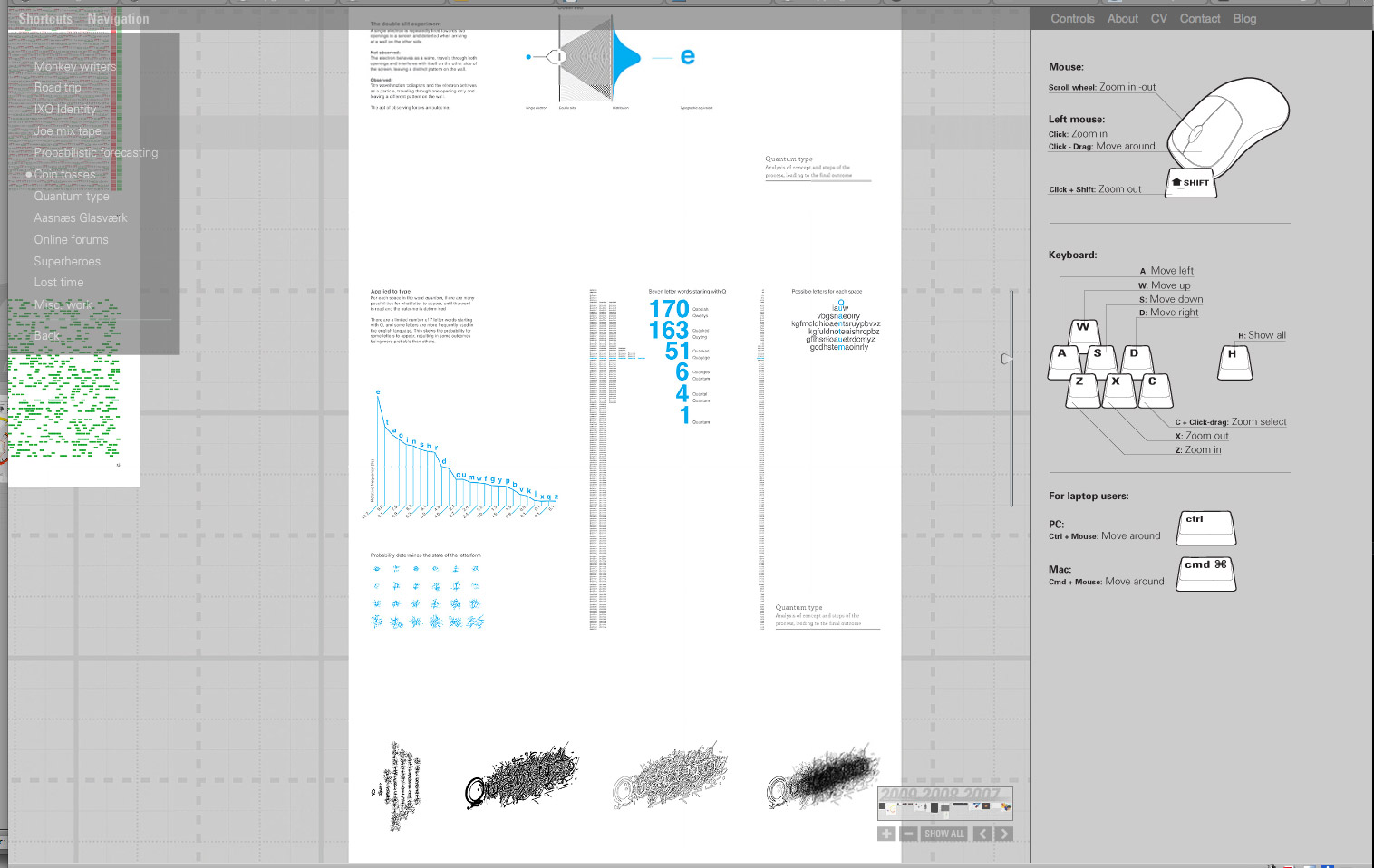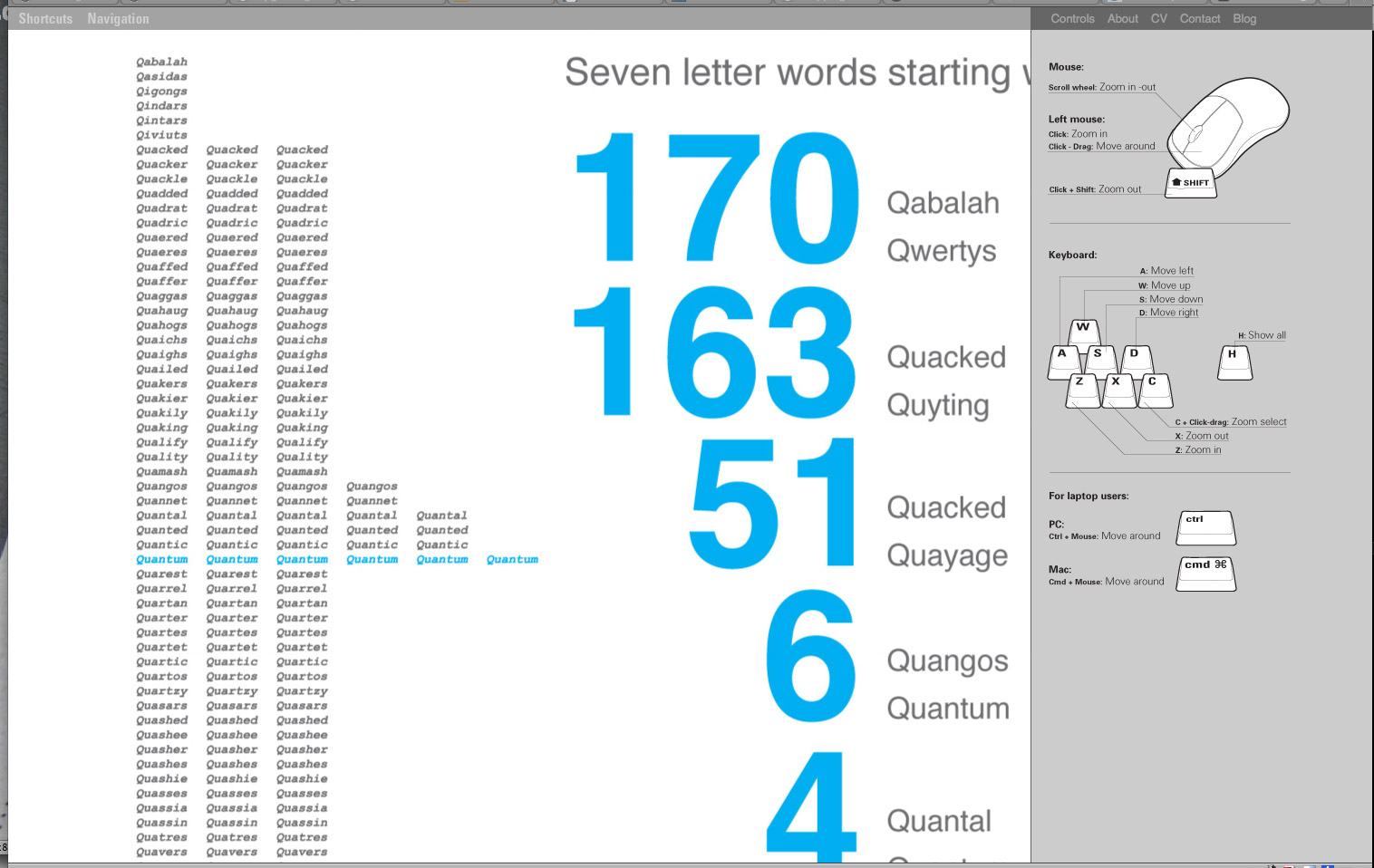 The old wordpress site: