World skin color
A collaboration between Reineke Otten and Lust during my internship. Developing a new iteration of Reineke's skin color project for the exhibition 'Recht voor zijn raap' (In your face), at the Centraal Museum Utrecht.
The project focuses on world population/ country populations and skin color, mixed with different statistics such as GDP, UV radiation and population density, to create new perspectives and ways to view the world.
It was made with Processing, from a database of statistics, and resulted in several flags printed on fabric plus a screen based animation, to go with the existing exhibition materiel.
See bottom of post for animation and zoomable images.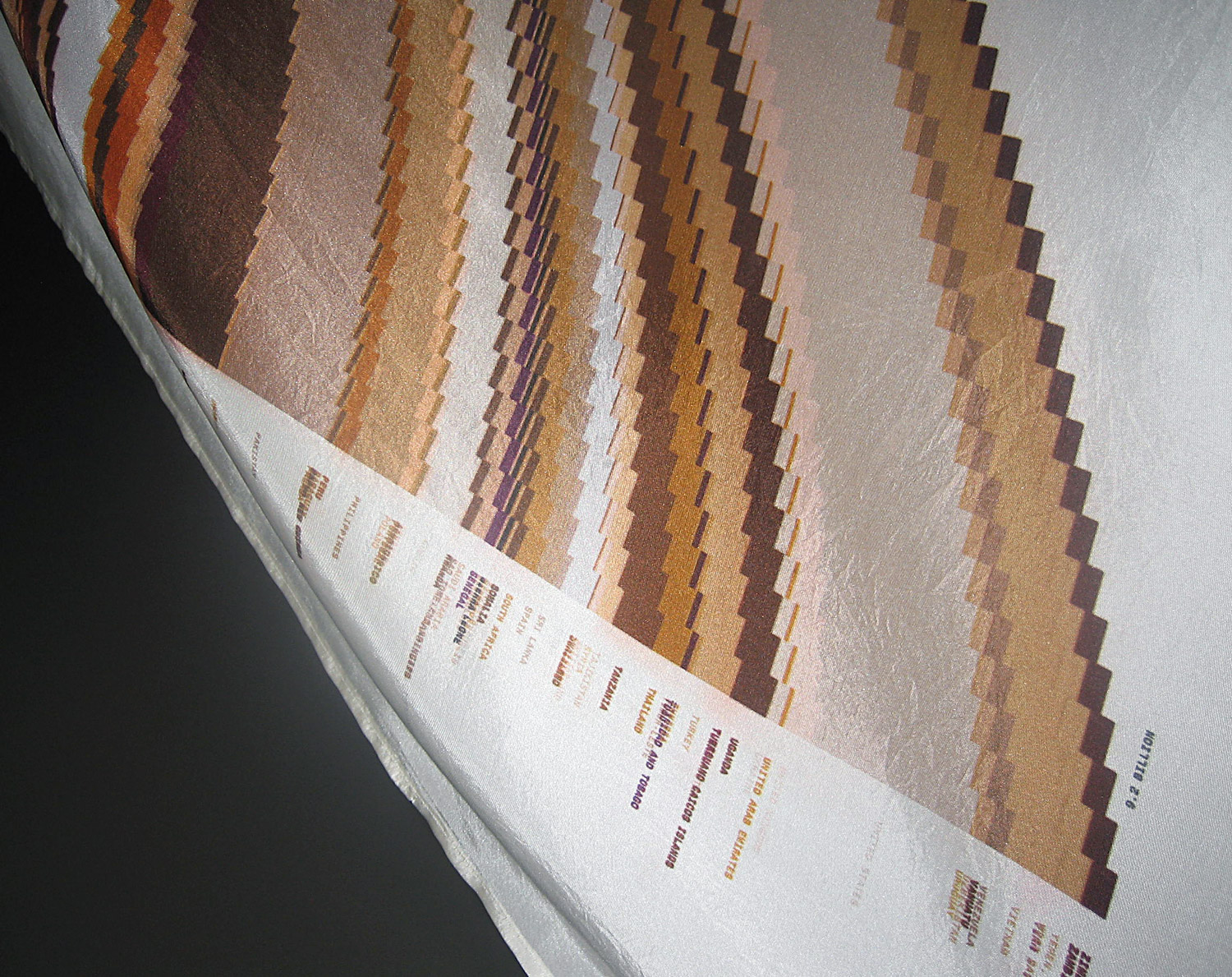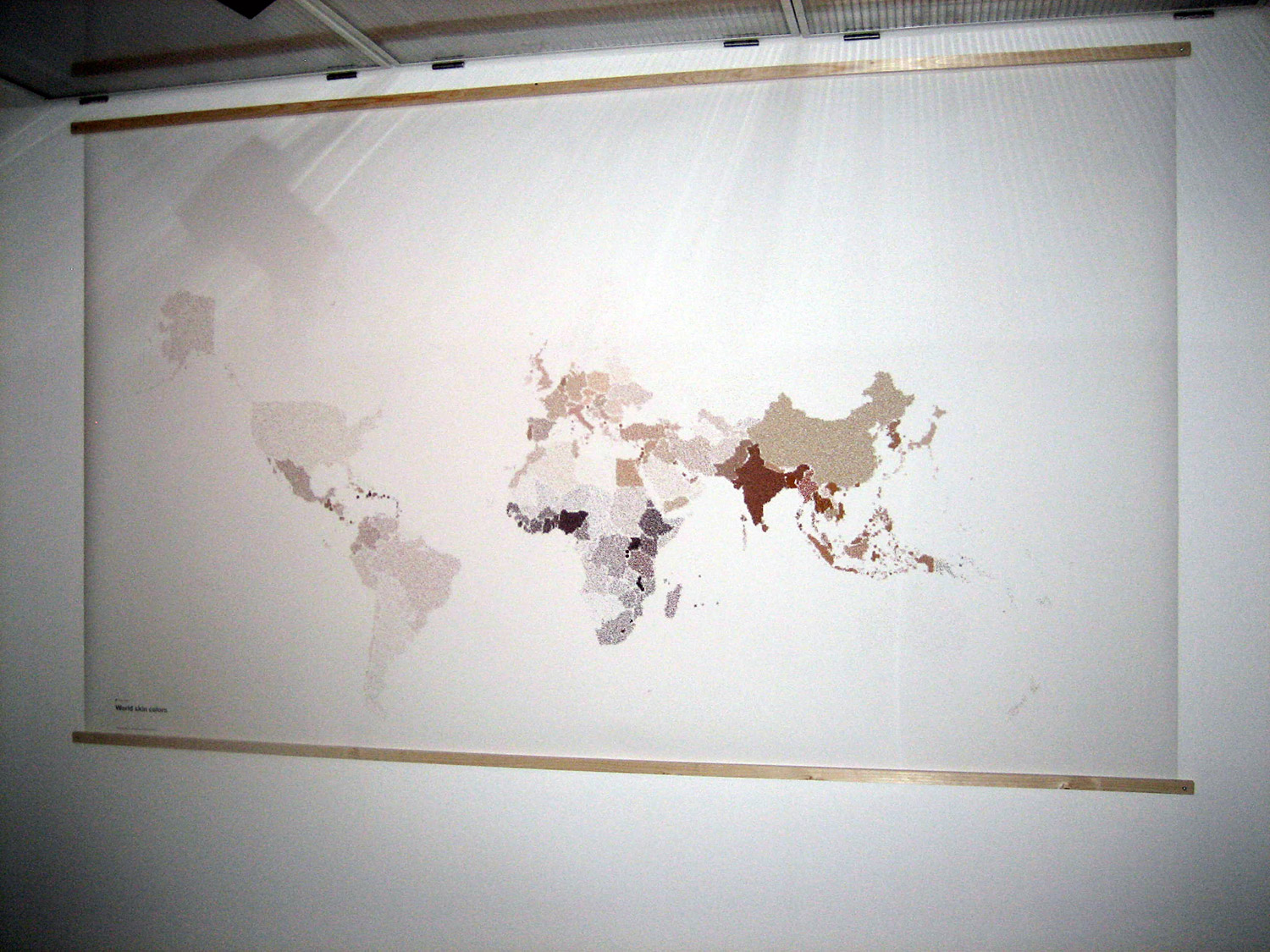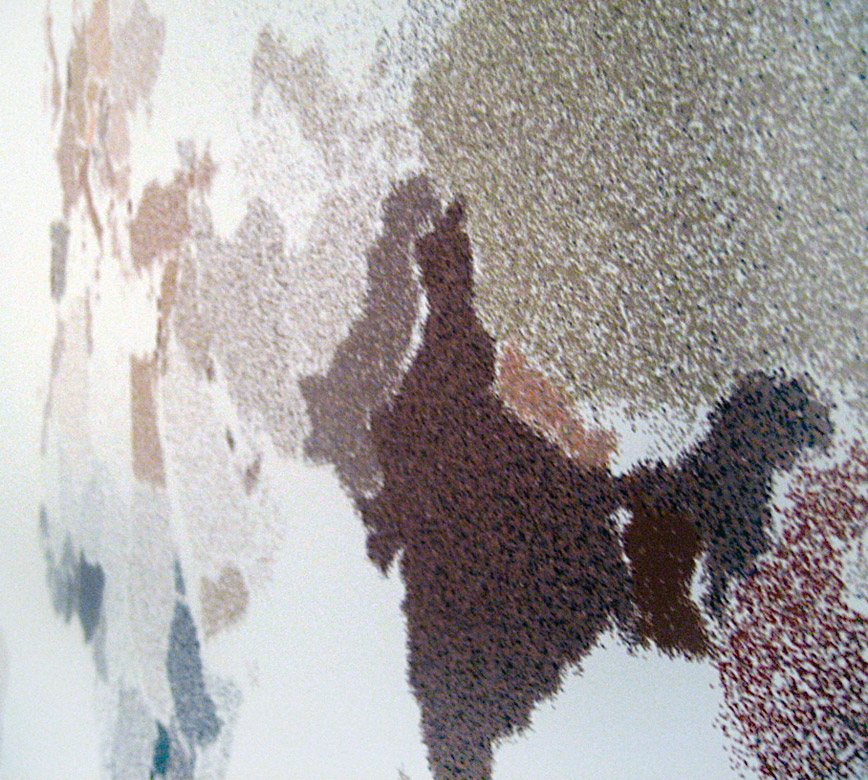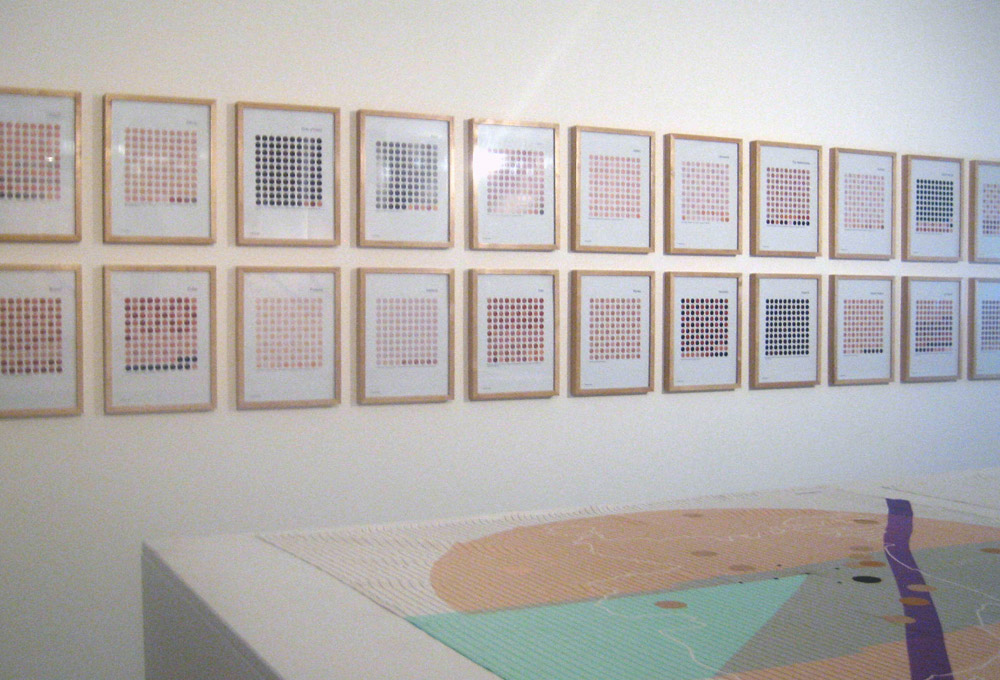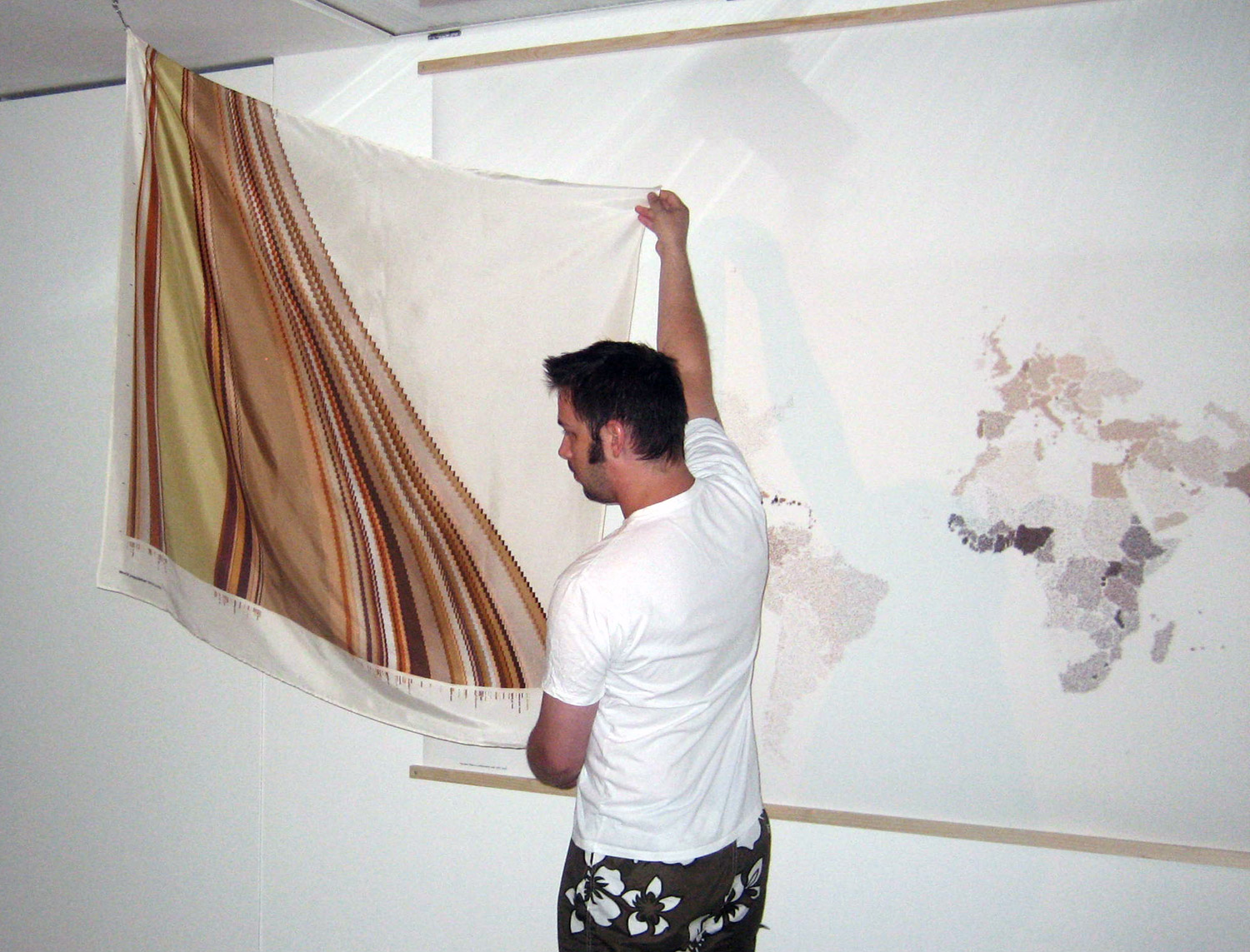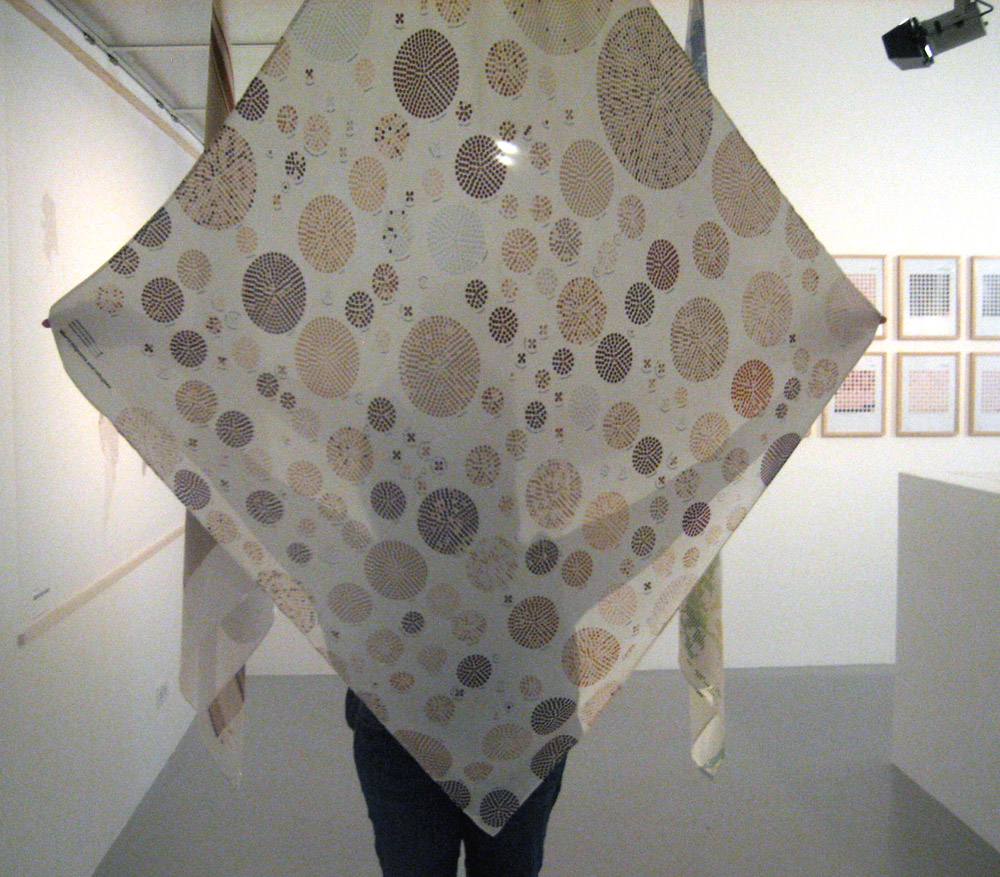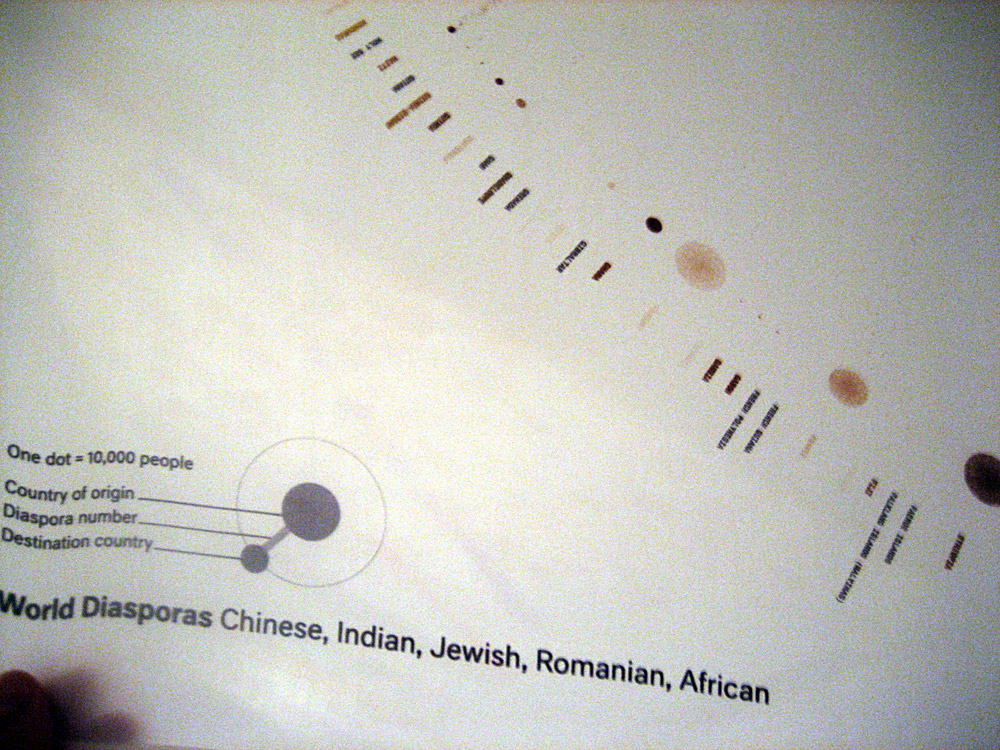 Animation:
The first 5 of the 28 minutes long animation, detailing every countrys population growth and density, migrant population and rural/ urban -ratio. Fullscreen movie to view details.
Full zoomable flags:
Skin color and UV radiation: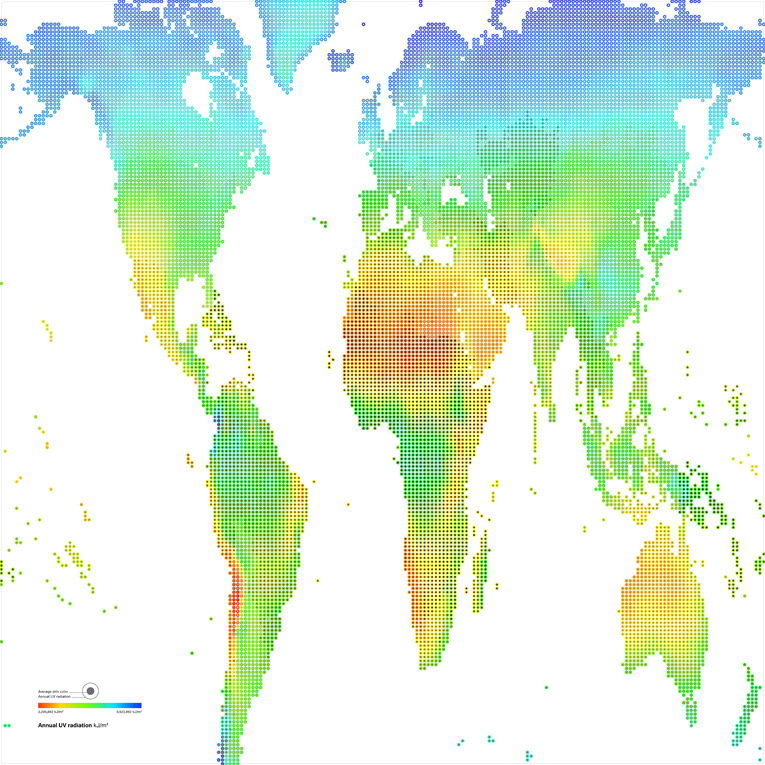 100 years of population growth, alphabetical by country: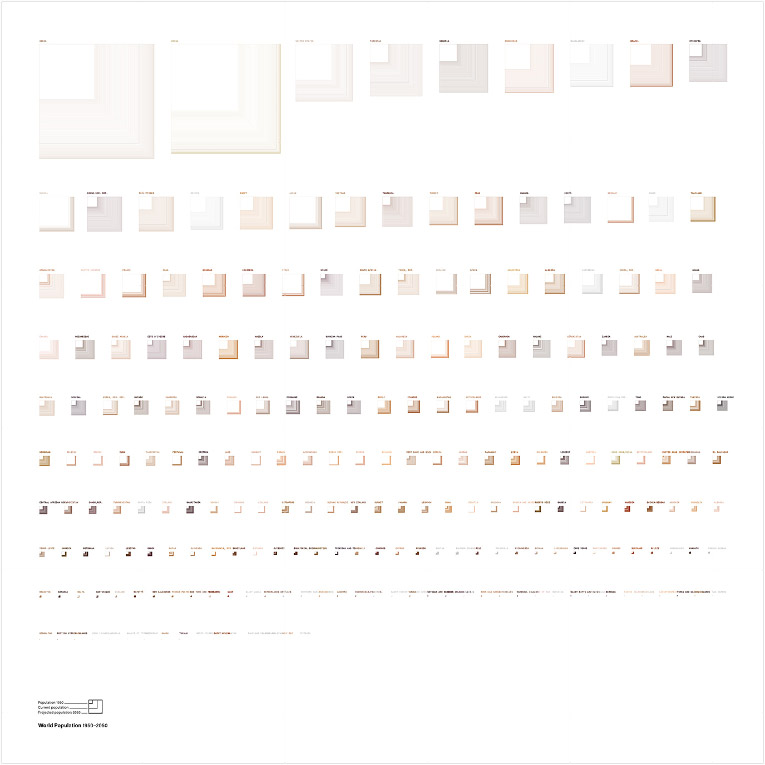 100 years of population, geographical: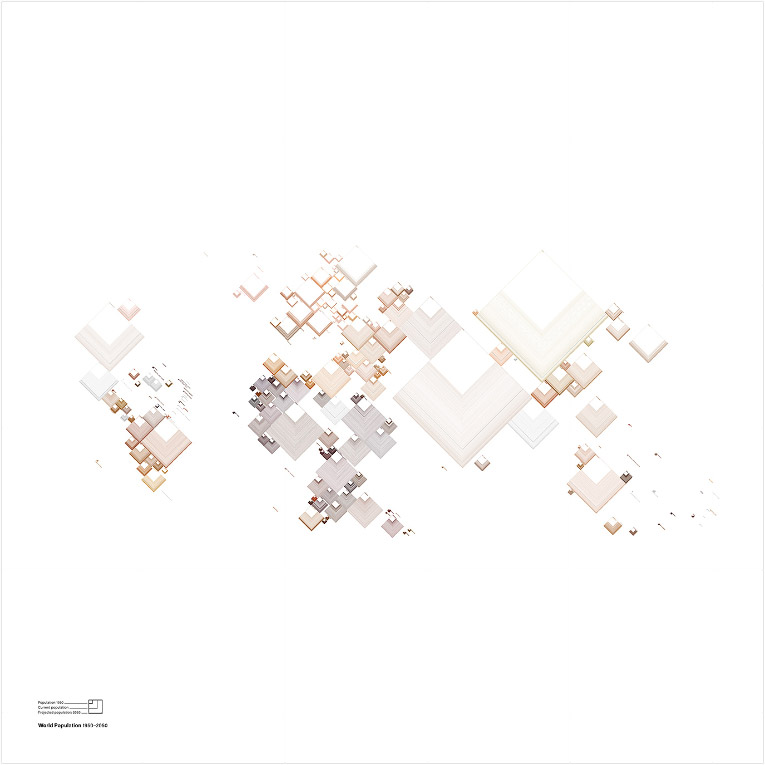 Population timeline, percentage: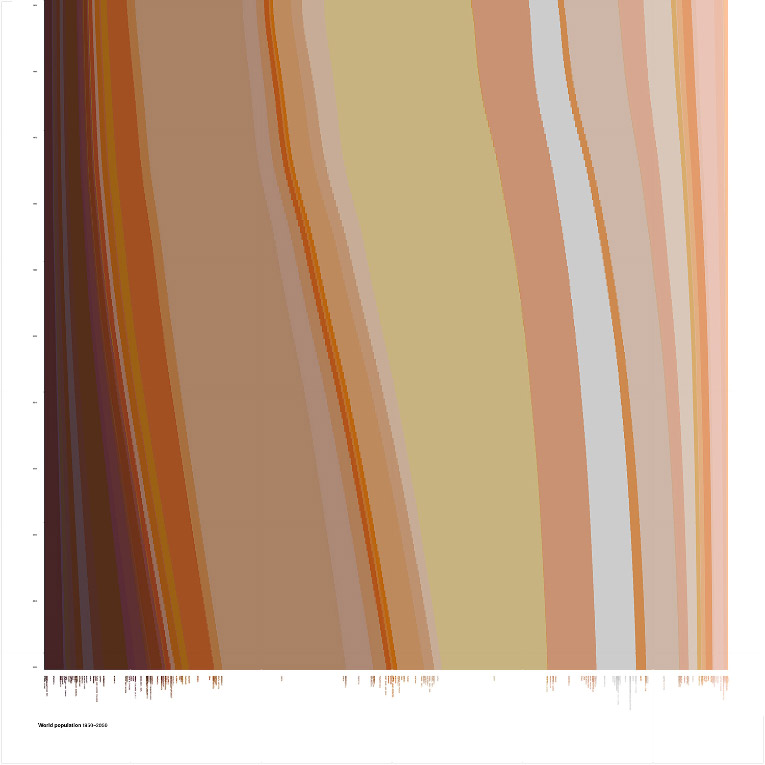 Population timeline, numbers: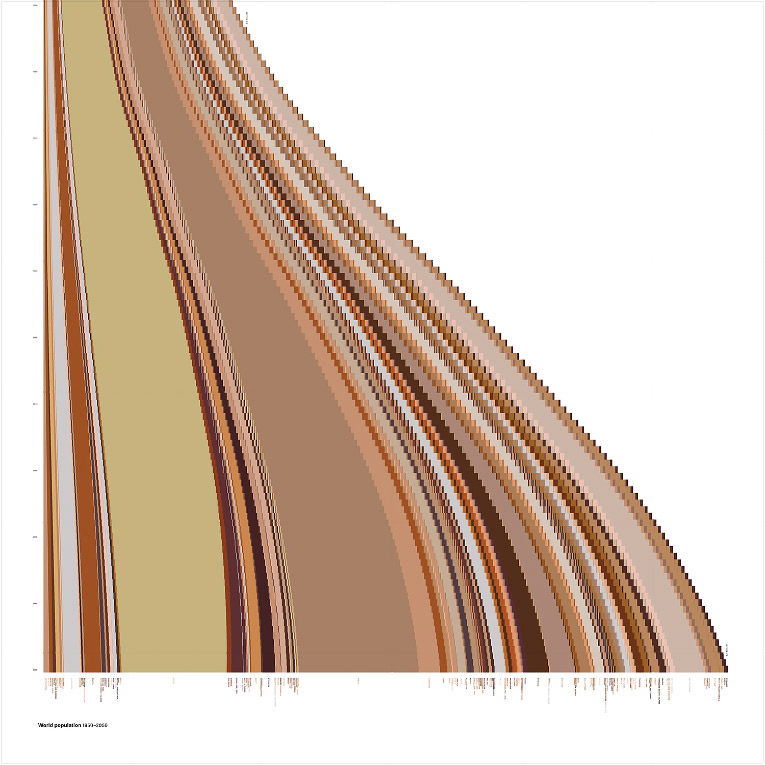 Migrants and refugees by country: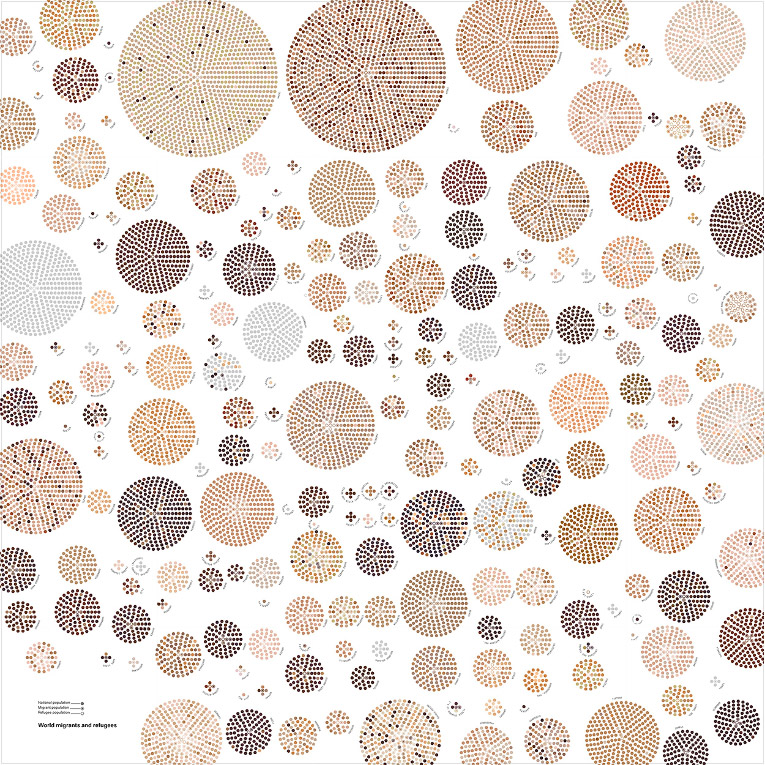 Diasporas: