Ambitions and Renewal, Rijnstraat 8
The printed book, 'Ambitions Renewal Rijnstraat 8' by Total Identity in Den haag, for the VROM – the ministry of housing, spatial planning and the environment, featuring a spread
I illustrated a while back.
The brief was to make a 3d map of the buildings internal areas, without indicating specifics, as the book focuses on ambitions and potential and not outcome and final plans.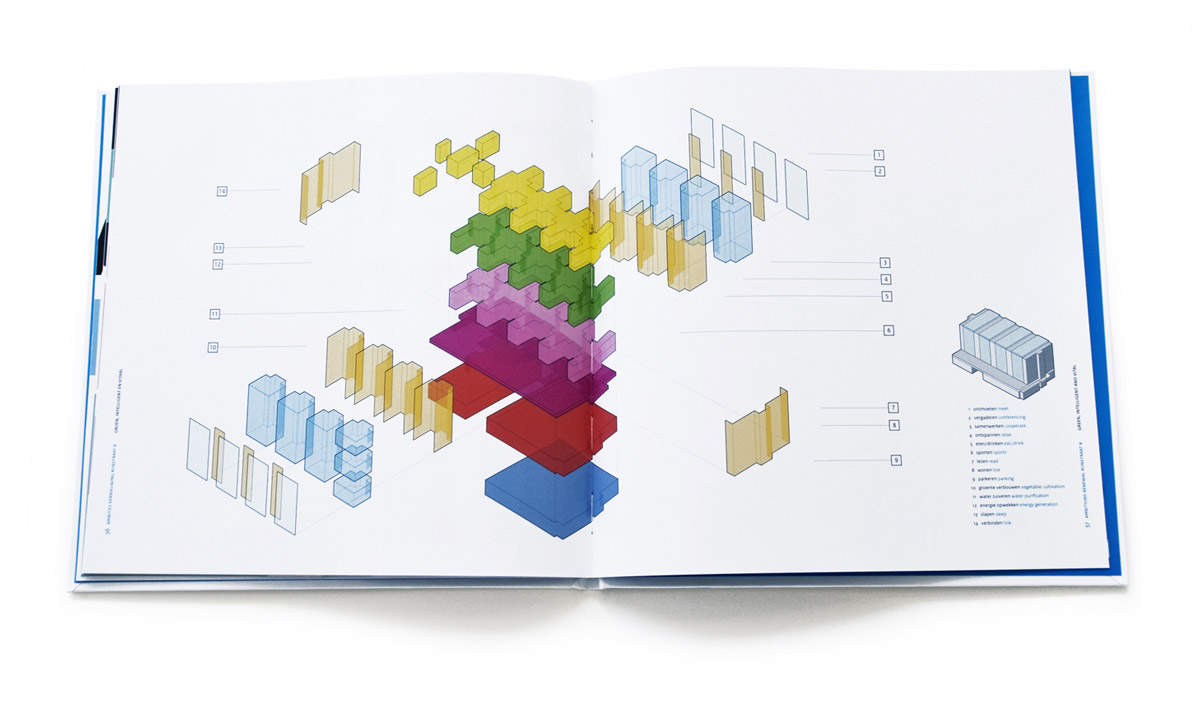 Photo: Yu Zhao, Total Identity
See the entire 'Ambitiedocument' here.
Designed in part by Marthe Bjelkarøy at Total Identity,
it won the 2010 Rijkshuisstijl Award.