Roadtrip 2009
This poster (800×1000mm) was designed to summarize and explain the summer holiday of 2009: a roadtrip/ moving house expedition undertaken by my partner Marthe and I, from Norway to England and back.
It started as a tool for keeping track of costs, but was developed into a full trip overview as more details were added. Key data such as cost, distance and time are presented in various ways to create a rich data log.
After I submitted the poster to infosthetics.com, it can now be found on several infographic aggregate blogs and inspirational lists around the web, such as ffffound, yayeveryday, vizworld and datavisualization.ch.
Full poster, zoomable: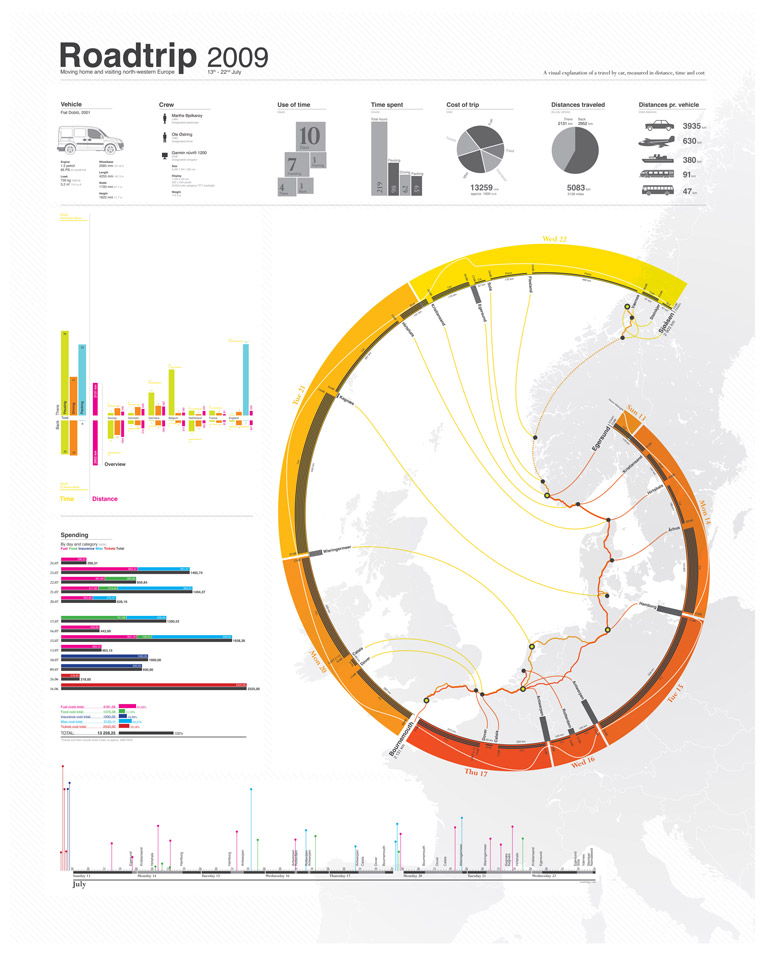 Details: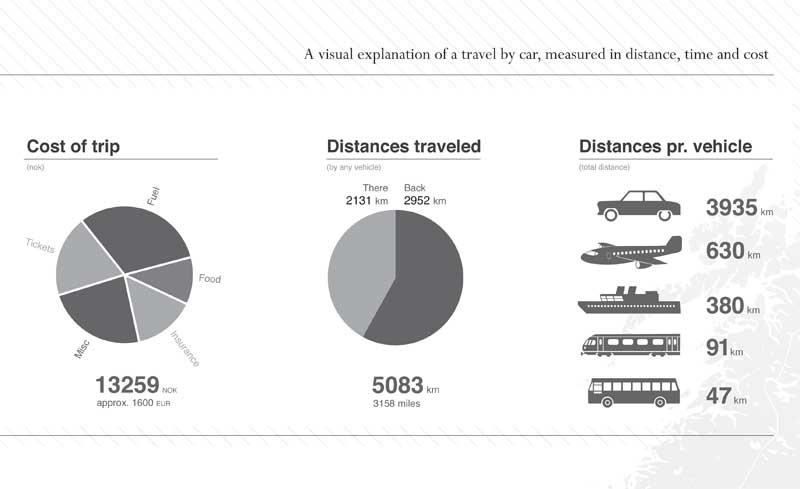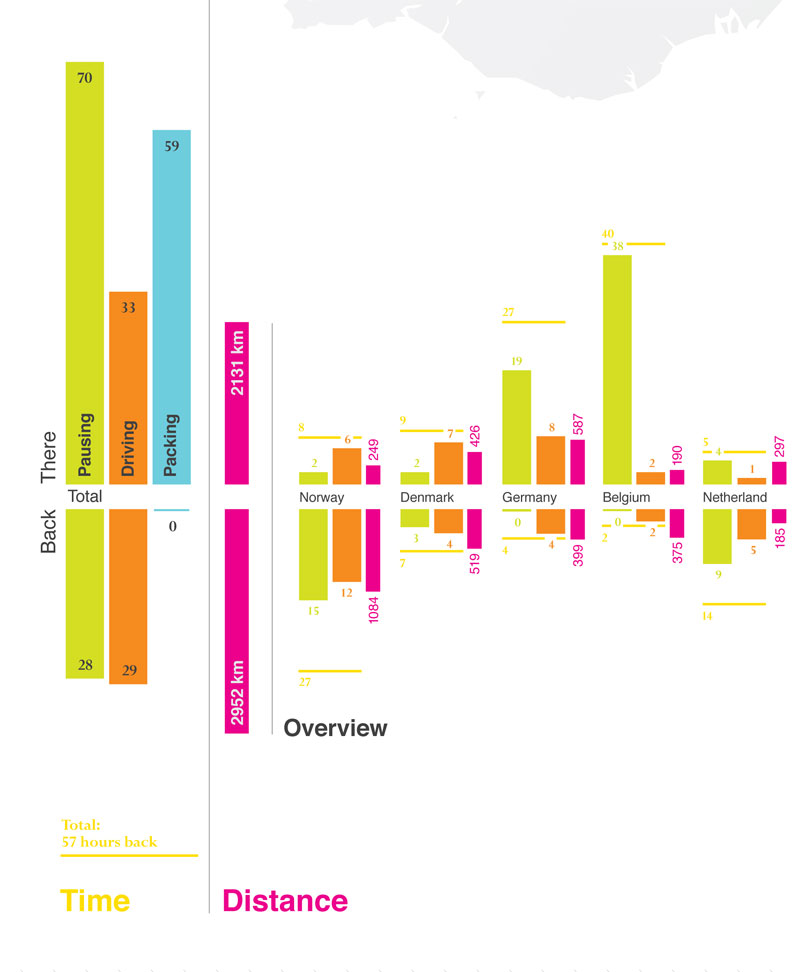 Full poster, image: